Browne and Associates, Inc. (BAI) is a service-disabled veteran, woman-owned, small business that specializes in improving quality health outcomes through increasing awareness and inspiring behavior changes. BAI is dedicated to providing health information and education services. Our leadership skills and expertise in health promotion, disease management and prevention affords operating at the highest level of culturally appropriate best practices.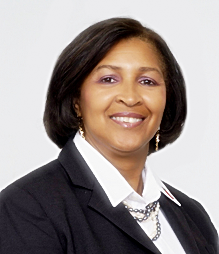 Doris Browne, MD, MPH
President & CEO
Dr. Browne has more than 30 years of experience in executive medical management and leadership at the national and international levels. She is well published including textbooks, book chapters, and articles. Throughout her career, she has been dedicated to eliminating health disparities focusing on prevention, health education, and wellness programs. She has served as Principal Investigator, Program Manager and a consultant for Medical Care Development International; Systems Assessment Research Corporation; and Synergy Enterprise Incorporate. Dr. Browne recently retired from the Division of Cancer Prevention, National Cancer Institute (NCI), National Institutes of Health (NIH) where she managed the breast cancer chemoprevention portfolio. She is a retired Colonel of the US Army Medical Corps. Her background includes clinical care, research, public policy initiatives, pharmaceutical studies, clinical trials, disease prevention and a wide range of health care delivery issues. She served as Chairperson, Breast Cancer Education and Prevention Initiatives, planned and implemented conferences and workshops. She was a Woodrow Wilson Public Policy Scholar (2007) at the Woodrow Wilson International Center for Scholars where her research focused on estrogen receptor negative breast cancer health disparities. Colonel Browne's military experience includes responsibility for the biomedical research programs for the Army and the Department of Defense (DoD); Health Affairs' prevention and standards for analysis, review, and formulation of policies, guidelines and programs on women's health issues, oversight for health promotion and disease prevention, and TRICARE preventive benefits; planning the disaster medical management support for radiation accidents/incidents including management of radiation casualties, training and technical assistance in HIV/AIDS, clinical trials, and chronic disease management. Dr. Browne serves on numerous Boards and committees. In her early career she developed an education manual on sickle cell anemia for the former Department of Health, Education and Welfare (now DHHS).
Dr. Browne graduated from Tougaloo College (BS), University of California at Los Angeles (MPH), and Georgetown University (M.D.) and completed an internship, residency, and fellowship at Walter Reed Army Medical Center. She achieved national and international recognition as an expert in the medical management of radiation casualties, women's health, breast cancer, and HIV/AIDs. She was the DoD representative to the National Action Plan on Breast Cancer. She is a former Chair of the Cancer Research Committee of the National Medical Association (NMA) and is its representative to the National Breast Cancer Awareness Month (NBCAM) Board of Sponsors. Dr. Browne served as Chair of the Government Liaison Committee for the American Medical Women's Association and is a member of the Governing Board of the Intercultural Cancer Council and Medical Care Development. She has served as a reviewer for both public and private grant applications. She is Secretary of the Board of Trustees of Tougaloo College, member of numerous professional societies and organizations including the National Medical Association, American Society of Clinical Oncology (ASCO), African Organization for Research and Training in Cancer (AORTIC), American College of Physician (ACP), American College of Physician Executive (ACPE), Leadership Washington, Trinity Episcopal Church, and others. She is the 2007 recipient of the Minorities in Research Sciences' award for Professional Achievement and the 2010 recipient of an NIH Merit Award.
Bettye Pressley
Chief Operating Officer
Bettye C. Pressley has more than 30 years of experience as a leader, manager, and program developer. Her professional experience includes: CEO, American Red Cross, Albuquerque, NM; COO, National Capital Chapter, Washington, DC; Training and Development Specialist, National Headquarters, American Red Cross, Washington, DC; Division Director, Service to Military Families, Roanoke, VA; Executive Director, Presbyterian Ear Institute, Albuquerque, NM; Director of Counseling and Director of Educational Programs, Seattle Opportunities
Industrialization Center (SOIC), Seattle, WA; Program Specialist, Washington State Commission on Vocational Educational, Olympia, WA; Program Manager, Seattle Public Schools, Seattle, WA; Social Worker, Veterans Hospitals, Birmingham and Tuscaloosa, AL; Adjunct Instructor, Off Campus Graduate School of Social Work, Virginia Commonwealth University (at Hollins College) Roanoke, VA; Bettye is an active community volunteer having served on the Advisory Council, College of Education, University of New Mexico; Amy Biehl High School Foundation Board; the New Mexico Ethics Alliance Board; Consultant to Tougaloo College's Office of Institutional Advancement, Tougaloo, MS; She is currently a member of the Women in Philanthropy Council (WIP), United Way of Central New Mexico, and is chairing the Lovelace Women's Hospital Governing Board, Albuquerque, New Mexico.
Bettye earned a Bachelor of Arts degree in Sociology from the University of Alabama at Birmingham and a Master's of Social Work degree from the University of Alabama, Tuscaloosa. She participated in Partners in Leadership program at the John F. Kennedy School of Government, Harvard University.
NAICS Codes
541611 Administrative Management and General Management Consulting Services
541618 Other Management Consulting Services
541690 Other Scientific and Technical ConsultingServices
611430 Professional and Management Development Training
611710 Educational Support Services
621111 Offices of Physicians
621999 All Other Miscellaneous Ambulatory Health Care Services
923120 Administration of Public Health Programs
928120 International Affairs